Best Price Guarantee Offer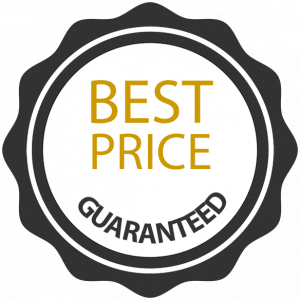 If you find a lower price elsewhere, we will honor the lower price providing, on top of that, additional benefits!
What Best Price Guarantee means?
The fourth-step process is:
Make a confirmed reservation directly through the official website of the hotel, on site (at the hotel reception) or through our dedicated Reservations department.
If you find a lower published price on a non-Potidea Palace Hotel booking channel prior to your booking, at the same time of making the reservation or until 24 hours post to your booking, contact our reservations department at 

[email protected]

 with a screen-shot documentation of that price attached or, alternatively, call us at the landline number +30 2373041653.
In continuation to the submission of your claim, our reservations department will verify the information you provide instantly and if the lower rate abides by the terms and conditions as per below, we will honor the lower price, offering, on top of that, additional complimentary roundtrip airport transfers.
Should your claim is not verified by our reservations specialists or does not qualify the requirements, as defined by the Terms and Conditions, an email justifying the unacceptance of your request will be sent to you.
The lower price you find needs to be like for like – the same hotel, dates, length of stay, rate plan, room type as well as to be subject to the same booking and cancellation policies and include all the taxes and fees.