We did our research and present hotel features that we loved. How is a hotel engineering surprise elements into the hospitality experience that it offers? Representative examples, below, expound.
Potidea Palace Hotel
Chalkidiki, Greece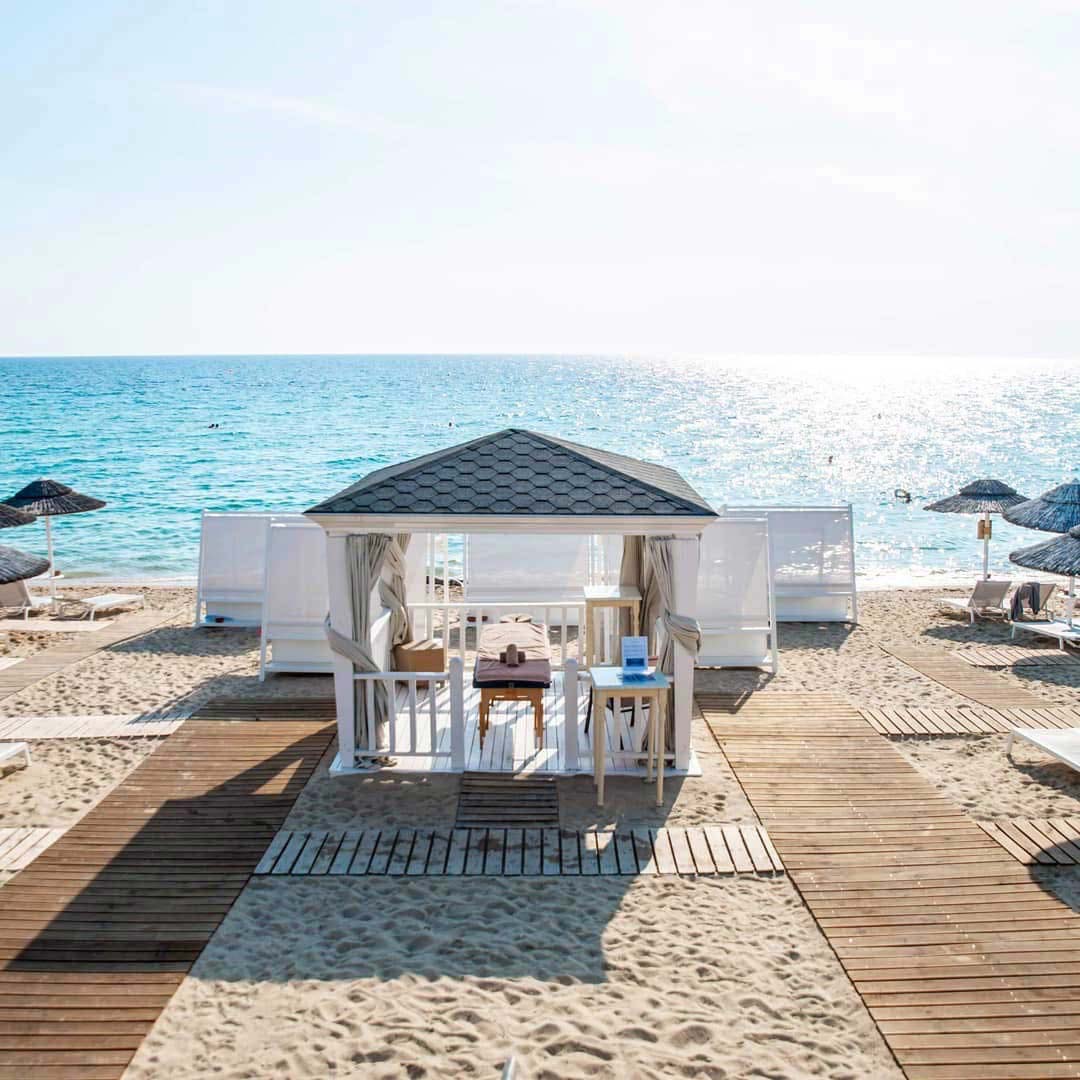 A massage treatment befitting paradise. There are many items in the spa menus of hotels around the world. Items- treatments that promise to melt stress away, relieve muscle tension, give luminosity to the skin, etc. Nevertheless, none of them offers you the signature seaside massage treatment that the Potidea Palace hotel has created for you. This is your beach state of happiness and your toes in sand massage!
MGM Grand Hotel and Casino
Las Vegas, USA
Liljenvall and Dziewiecka (2010, p. 23), citing Williams (2006), describe how a mundane hotel service, a wake-up call service, is enriched with the experiential marketing principles and thus transformed to the stage of a mesmerizing event: "Williams gives the example of the MGM Grand Hotel and Casino providing a simple hospitality experiential marketing tactic: instead of delivering a standard wake-up call to its guests, they provide a memorable experience by awakening guests with recorded voices of celebrities who have performed there recently."

Savoy Hotel London
London, UK
Another elucidative example of experiential feature in the hospitality industry is the pop-up cocktail menu of the Beaufort Bar at the Savoy Hotel in London.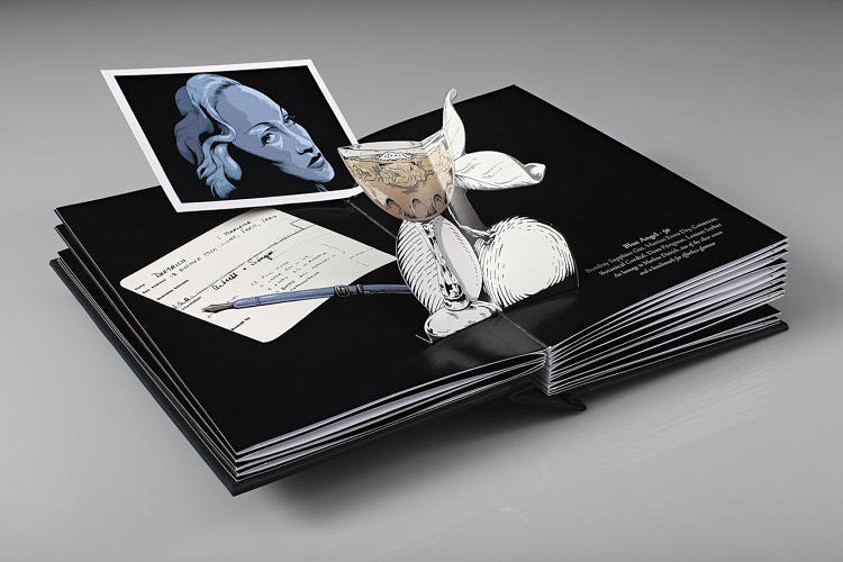 Savoy Hotel redesigns its strategic orientation towards an experience economy basis of consumer offering, transforming a prosaic cocktail menu into a storytelling work of art. Both of these latter examples employ an experiential marketing approach, conveying its transformational power and leveraging traditional hospitality services such as the wakeup call service and the hotel bar menu to extraordinary, memorable experiences.
Potidea Palace Hotel
Chalkidiki, Greece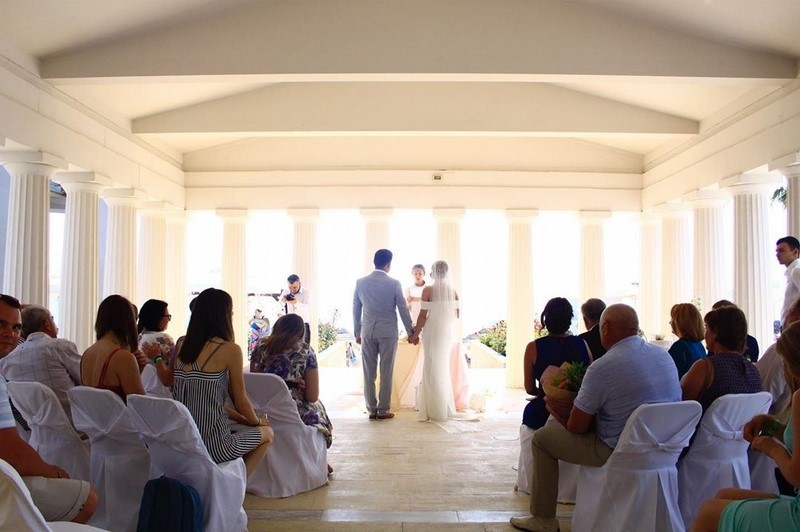 Hold your nuptials inside a replica of the Parthenon. We love being touted as your personal paradise. This is the reason why we offer you this singularity. Choose the theme of your blissful wed by the sea, trust our magic makers and organize your dreamy wedding in the replica of the Parthenon at the Potidea Palace.