In this article, we recall the times when our favorite A-listers visited us. It seems that celeb-spotting is a real thing at the Potidea Palace:
Anastasia Volochkova
? Famous Prima Ballerina
Instagram profile: @volochkova_art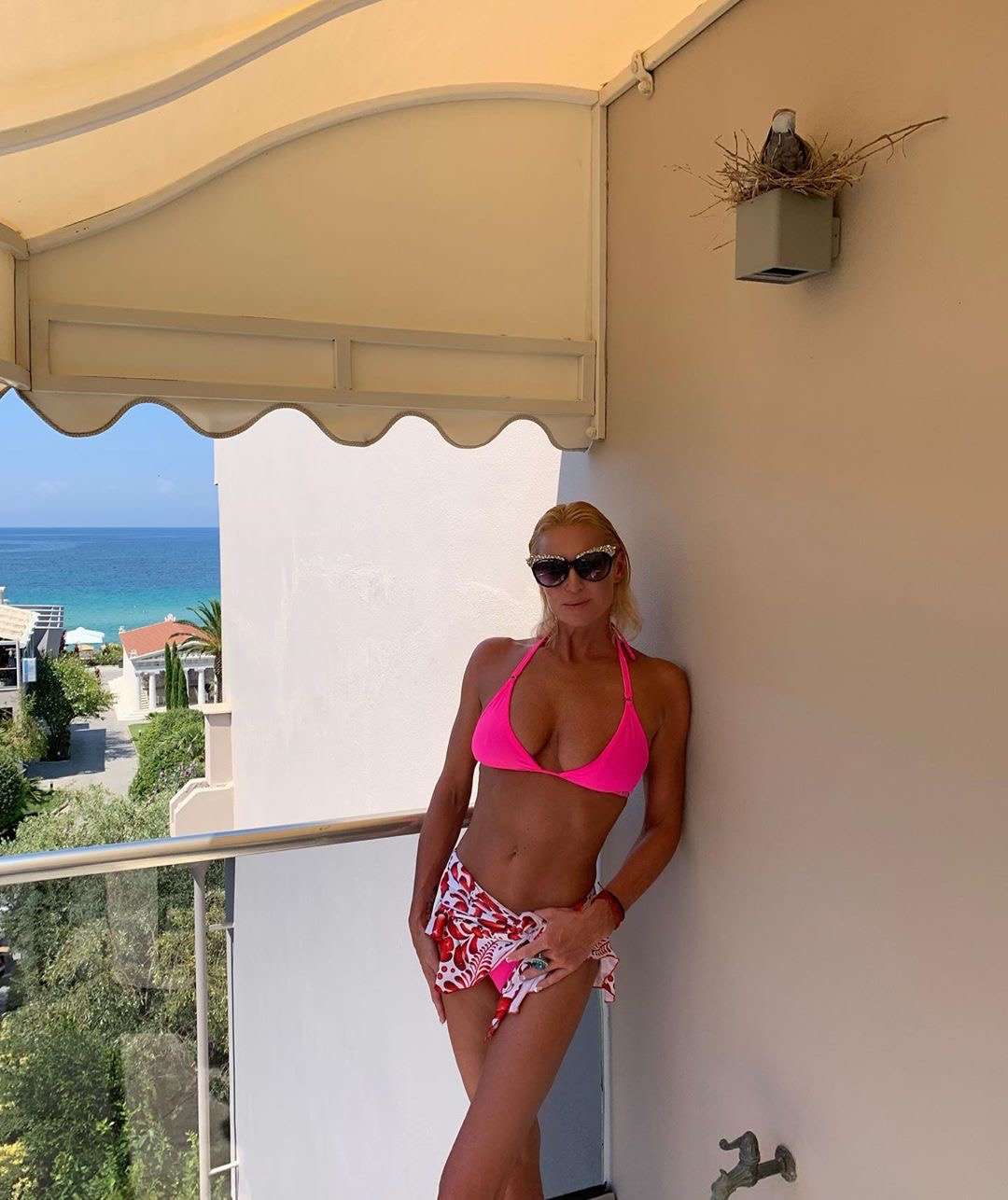 This summer we were tickled pink to welcome Anastasia Volochkova to the Potidea Palace hotel and treat her with our upscale hospitality. Anastasia soaked up all the beauties of the hotel: She swam in our sea, did her splits in our swimming pool bridge, enjoyed organic veggies and salads from our bio garden, and struck a pose in our chess. Of course, we loved being touted as her "paradise".
One of the most beautiful moments during her stay was the nest that a pigeon built on her suite's balcony on her arrival day; a deed that Anastasia construed as "symbolic". Inspired by this event, she made a wonderful, electrifying articulation: "As a woman, I can advise you to be close to those whom you respect, love, provide signs of attention, adore, appreciate the lived path of life honestly and worthily, proud of your achievements…Everything else is generic and garbage…free space for true love.".
Undoubtedly, the master class that she performed was quite an occasion, leaving us all in awe. A funny and unpredictable incident that transpired during Anastasia Volochkova's sojourn with us is that during her performance she had to use a chair, operating as a ballet barre. Nonetheless, the chair was not that stable enough and a man was needed to firmly hold the chair. As a matter of fact, you can see the funny incident here.
Evidently, her splits, arabesque, pirouette, battement tendu, and sauté are mind-boggling. Notwithstanding this fact, what really struck us with awe was her effervescent, agreeable attitude. In fact, she tried to please each and every guest by stopping to talk and take photos with them.
Last but not least, Anastasia gathered all the Potidea Palace kids around her and said "People need joy, which I know how to give from the soul!". And, sincerely, we are well aware of it!