Being a Greek expatriate living in dark and frozen Finland for 12 years, Greece is my ultimate summer destination. Greece is a top summer destination for many Finns and Scandinavians, too. In these travellers' minds, Greece is associated with crystal-blue sea, delicious food and sunny beaches. Many travellers from the Nordic countries have already travelled to the Greek islands in the South Aegean Sea to recharge their batteries after the long, dark winter. However, in Northern Greece there is a hidden paradise like no other place in Greece that only a few know and it's worth discovering. Ready to discover a hidden gem?
Halkidiki -birthplace of Ancient Greek philosopher Aristotle- is a dream destination balancing a combination of nature, gastronomy, wellness, culture and tradition. Halkidiki is not an island; it's a region on the mainland –only 55km from the Macedonia International Airport of Thessaloniki– with three fjord-like peninsulas (Greeks call them 'legs') that dive into the Aegean Sea, creating a coastline of about 500km.
In the summer of 2014, my partner and I spent our engagement honeymoon at the elegant and luxurious Pomegranate Wellness Spa Hotel in Halkidiki. Two summers later in 2016, we brought our 7-month-old baby Philippos Dimitrios, staying this time around at the all-inclusive Potidea Palace Hotel, a beachfront resort ideal for families, which is Pomegranate's sister property.
Our small family is enticed back year after year by Halkidiki's emerald beaches with crystal clear waters, family-friendly resorts and mouth-watering local cuisine. Anyone making their first holiday-with-baby should opt for a destination as stress-free and child-friendly as possible with all the necessary amenities and proximity to medical centres. Potidea Palace Hotel and Pomegranate Spa Hotel in Halkidiki tick all the boxes! When our little boy got an allergic reaction while vacationing at the Potidea Palace Hotel, the hotel management and staff was extremely helpful to provide us the best medical assistance as we saw the doctor who is always available at the hotel and then visited the nearest private hospital. After the necessary checks we returned to the hotel to continue our holidays.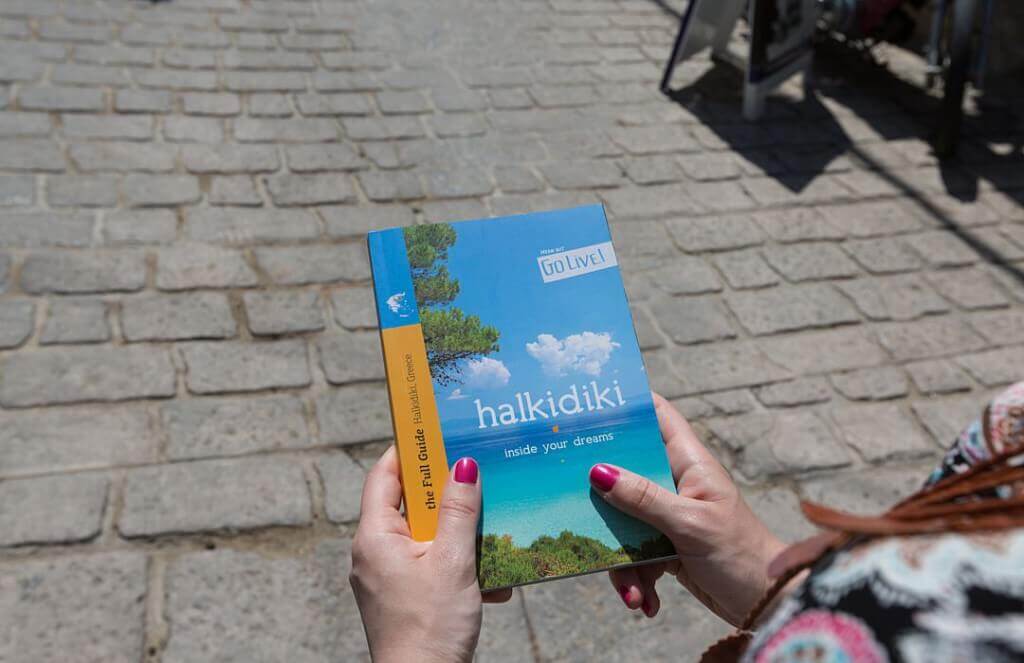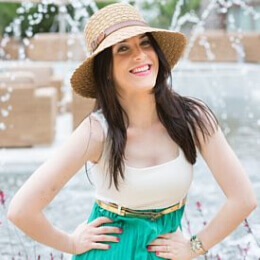 Chryssa Skodra is a journalist, an award-winning tech blogger, a PR entrepreneur and a university lecturer living in Finland since 2005.
She is a Helsinki-based Greek expatriate, born and raised in Kozani, Greece.
Chryssa started blogging in 2003 and since then she has been an ambassador for several brands, the producer of a TV cooking show and a live music event organiser.
On top of this, she has interviewed ambassadors from around the world for "Welcome to Finland" magazine and hosted a weekly music top 20 chart show.
Prolific and charismatic, Chryssa is nicknamed the 'Greek Goddess of Content' in Finland.
For the last 5 years, she has been a lecturer in International Business and Tourism at Haaga-Helia University of Applied Sciences, teaching Marketing, Blogging, Social Media Marketing, PR and Media Relations, Wedding Planning and Management, and Destination Branding.
Chryssa is a digital native with a passion for writing, tech, travelling, cooking, and event planning.
She is also the Helsinki Travel Massive Chapter leader. Chryssa is currently on maternity leave focusing on discovering the world with her little boy.
As a child, I spent most of my summers in Halkidiki, exploring different beaches every year. In Halkidiki, there is a beach for everyone! Visitors can choose amongst 1000 different beaches from cosmopolitan ones to deserted coves for couples and from vibrant permanent party beaches with their blasting music to quieter shores with soft sands and shallow waters ideal for the kids.
Halkidiki is a top wellness destination offering stress-reducing spas and adrenaline-pumping sports and everything in between. On many beaches, sporty dads (or mums) can choose from a wide range of water sports on offer, while stressed-out mums (or dads) can pamper themselves in luxury spas or even with a 5-minute massage by the beach. Pomegranate Spa Hotel is one of Halkidiki's most luxurious spa resort that offers guests a truly five-sense wellness experience. Guests of Potidea Hotel Palace can enjoy treatments at Potidea Palace Hotel's Spa Center or visit the nearby spa at Pomegranate Spa Hotel. Just lie back, immense yourself into the tranquillity of the spa and pretend you are a Greek god or goddess!
Halkidiki is also an ideal setting for a wedding. Potidea Palace Hotel and Pomegranate Spa Hotel provide services (from bridal hair and make-up to catering and photography) so you can tie the knot in a symbolic ceremony on their premises. When spending our holidays with my fiancé at Pomegranate Spa Hotel in 2014, we had the privilege of attending such a symbolic wedding of a Russian couple during sunset.
If you're looking for a unique way to say 'I do', a destination wedding in the romantic paradise of Halkidiki that affords dramatic and unique locations for photography is ideal. You can experience your dream wedding in a stunning location and celebrate surrounded by their closest friends and family members creating long-lasting memories for both.
Greek gastronomy is a bonanza of flavours and aromas. The Aegean Sea has its own distinctive micro-climate, with sunshine for 250 days a year, refreshing winds and mineral-rich, fertile soil, all of which contribute to exceptionally tasty produce. Local specialties with strong flavours, glistening olive oil, aromatic herbs and spices: those are just some of the 'delicious' reasons why Greek cuisine is so magnificent in its simplicity.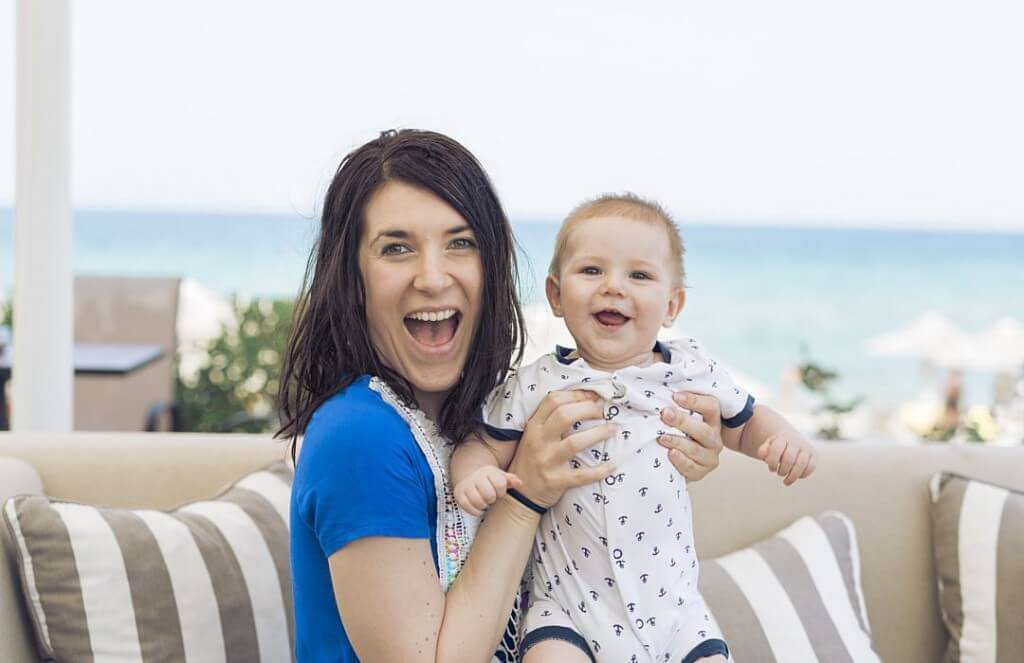 At all restaurants of Potidea Palace Hotel and Pomegranate Spa Hotel, guests taste the best of Greek cuisine with emphasis on meals made from the freshest ingredients. During our holidays we experienced fine meat and dairy products produced by local farmers, fresh fish and seafood straight from latest catch, healthy fresh vegetables and juicy fruits from a garden owned by the hotels right next to the property. All the restaurant personnel is friendly and always catering to your needs with a smile on their face!
With its popularity growing by the year, now's as good a time as any to start planning your family holiday in Halkidiki for this coming summer. Trust me, you will fall in love with the golden sunsets, be transfixed by the endless blue sea and sigh contentedly with the gentle sea breeze and once you've shared all these wonderful moments with your loved ones, you'll definitely be coming back for more!
"In Halkidiki, there is a beach for everyone! Visitors can choose among 1000 different beaches".